Christmas Jumper Day!
Today in the UK it is National Christmas Jumper Day! Everyone gets to wear Christmas jumpers which helps raise money for 'Save The Children'. Teddy and I didn't want to miss out, so we made Otter Keeper buy us these. They are a bit big, but the ones we wanted only came in this size. What do you think?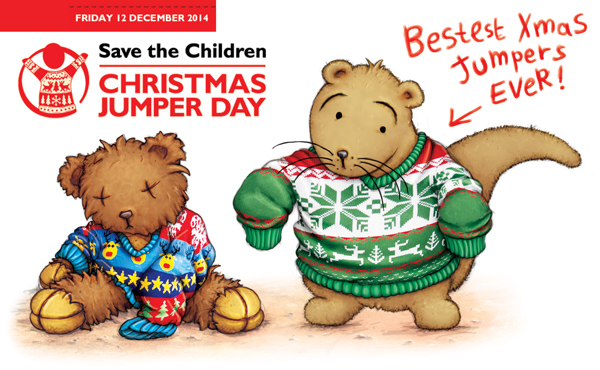 If you live in the UK and want to find out more/donate, here is a useful link: http://jumpers.savethechildren.org.uk/
Christmas Jumper day is the best idea ever, so I've asked Otter Keeper if we can donate our pocket money this week.